Although I am a fan of the CW's hit, long-running television series 'Supernatural', I do have to admit that I am not one of those who have been a fan since the beginning. In fact, by the time I finally got around to watching this show, it was already on its Tenth Season! I've heard of the show, and a few friends of mine have talked positively about it before, but I just never gave it a fair shot. I kept brushing it off and forgetting about it.
A few years ago as I lay bed-ridden with pneumonia, I was flipping through channels trying to find something to watch that wasn't a televised small claims court show, or a soap opera, or even a trashy talk show, and I stumbled upon re-runs of 'Supernatural' that were airing on TNT, and decided that now was going to be the time to give this show a chance. I watched two episodes, both from the shows sixth season, and I found myself actually enjoying it. I didn't know who these characters were, what their stories were or how they related – I understood that Sam and Dean were brothers, but what about that fella with the trench coat? Who was this redneck looking guy with a beard? I was also lost on the shows over all story arc, but I enjoyed what I saw enough to go on Amazon and order the Blu Ray's of the first three seasons. I was intrigued enough to find out exactly what was going on.
The first season took a while for me to get through; it wasn't bad, and I did enjoy it as a modern-day X-Files of sorts with two characters who would take on a different monster each week, but it just didn't suck me in. I'd watch an episode or two, turn it off, and then return to it weeks later, or even forget about it for long periods of time. One night as I browsed my personal collection of Blu Ray's and DVD's looking for something to watch, my eye caught the 'Supernatural' cases and I reminded myself that I needed to finish the first season, otherwise, why the fuck did I even waste money on three seasons of a show that I'm just going to ignore? Determined to push through and complete the first season, I picked up where I left off and watched at least two episodes every night until the end.
Once I got to the Second Season, that's when my obsession with this show really took off. Season Two had me hooked right from the first episode, and I got to the point where I HAD to watch anywhere from three to four episodes per night. As I moved onto Season Three, I knew for a fact that I had fallen in love with this show and ordered another three seasons. Much to my girlfriend's dismay, I purchased and marathoned every season available on Blu Ray until I was finally caught up. Since then I have the DVR set to record new episodes whenever they air, and I was a little saddened to learn that this up-coming Fifteenth Season will be the shows last.
I do agree with some criticism towards the show and how the quality has gone down since the departure of creator Eric Kripke following the show's Fifth Season, but I'm not going to lie, I'm actually glad that it lasted many years well beyond the initial five year plan – even if the fifth season was the perfect ending to the show.
Not every season is perfect, but they are still fun.
So, with that, here is my ranking of the current 14 Seasons of Supernatural, from worst to best:
14) Season 14
13) Season 9
12) Season 6
11) Season 13
10) Season 12
09) Season 7
08) Season 8
07) Season 10
06) Season 11
05) Season 1
04) Season 5
03) Season 4
02) Season 3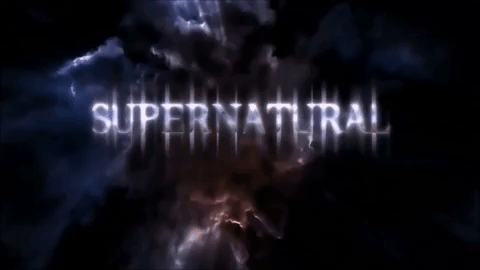 01) Season 2
What do you think? How would you rank these? What's your favorite season or episode? Be sure to let us know!
Don't forget to subscribe to our Youtube channel for every single episode of THS LIVES!  Follow The Horror Syndicate on Facebook, Instagram and Twitter!